CORtek Safety and their team of advisors will make short work of even the largest task when it comes to getting ISN set up and running for your company. 
ISNetworld and Complyworks

Calibre Business Solutions Inc. and its team of advisors will make short work of even the largest task when it comes to getting ISN set up and running for your company. Whatever Ravs you need for ISNetworld, we can do them and submit them to ISN on your behalf. We usually submit within 24 to 48 hours after we are contracted to do the work.
We answer all the questionnaires for you, as well as upload all of the required documents needed to make you compliant. If you would like, we will contact the insurance company directly and have them send us the certificates directly. This way you can get back to running your business and taking care of your clients.
ISO Certifications
ISO certifications mean that there is a standard set, and it is universal worldwide. If you order something from china and the company is ISO certified, the product will meet international standards recognized worldwide. Most companies in Canada involving manufacturing have ISO in place. Welding and Machine shops use ISO 9001 standards all the time.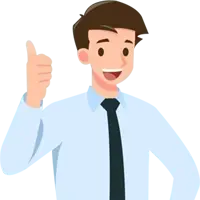 9001 Certifications
ISO 9001 certification is a quality control type certification. You set up the steps in which you manufacture products, and then you document each step so you can prove that it is correct. Final inspections of the product and detailed measurements are part of the process. Rejections are investigated to determine what went wrong during the manufacturing process. It is a really good system, and to be honest, clients from other countries would not buy so easily if the program was not in place.
ISO 14001 Certifications
ISO 14001 is a certification for waste disposal companies, and many or most larger oil companies have certifications in this field. It sets up universal standards for how to dispose of hazardous waste, the proper ways to handle and report spills into the environment, and so on. in addition to ISO 14001, there are hundreds of ISO certifications you could get, including one that replaces the need to have Cor Certification. Yes, for example, if you operate in 3 provinces in Canada and have branches in the USA or Europe, how can you work when each region has different standards? Well, as I mentioned, ISO is an international standard, so with this, you can have the same procedures, policies, and safety programs across the  operation
We have been using Blake and Calibre Business Solutions since June of 2018. He set up our safety program, and also set up our ISNET and Complyworks accounts and is currently looking after both accounts for us as well. 
Blake has also been doing our SECOR audit for us as well since June 2018.
Blake has been excellent to deal with. Any little thing I need help with , he has taken the time to explain anything that I have asked.  He has been a very valuable part of our operation.  
Blake helped us with our SECOR audit and was very helpful. He guided us through practical and speedy solutions in a kind manner. We would recommend his services wholeheartedly!
Once you are signed up, you will never have to pay for updating Ravs or anything like that again. It is all included in the maintenance. We will automatically update insurance and keep you compliant at all times. You can sign up for our plan and have the money taken directly off of your credit card if you would like. There isn?t any minimums when you sign up but the ISN account must be completely up to date before the monthly plan will begin.
Individual RAVs? Custom Consulting
If you don't have very much to do on your ISN, don't worry we do individual Ravs now. They are
$75.00
per Rav, up to 3 Ravs. After 3 Ravs you would pay
$65.00
per Rav, up till 7 Ravs. After 7 and under 10 you would pay
$55.00
per Rav. Of course, over 10 Ravs and we would go to one of our packages.
Just like the packages, these Ravs would be uploaded within 48 hours and any problems with them would be corrected for free. After all, you are paying for the right answers, not just answers. Just download the questions from ISN and email them to us and we will take care of the rest.
For Exact Pricing call or email for a quote with specifics of your circumstances
Isnetworld Compliance
Setting up Isnetworld from scratch
Answering all the questionnaires

Submitting insurance and WCB

Doing all the RAVS

Submitting all the programs for review.

Correcting any errors in programs.

Submissions will be made in 24 hours.

Multiple provinces not included in this price.
Isnetworld Maintenance
Maintaining isn accounts monthly
New Ravs as they are required

>

Updating existing programs to meet new requirements.

Submitting Insurance at expiry date.

Doing questionnaires quarterly as required.

Meeting new clients requirements

We will Maintain one other 3rd party compliance company in this price.